People Partner Lead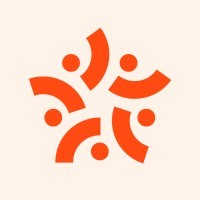 15Five
Administration, People & HR
United States · Remote
Posted on Friday, May 19, 2023
The People Partner Lead is a strategic business partner who works closely with senior leadership to align our HR initiatives with business objectives. This person is a key player in helping 15Five improve manager effectiveness, maximize employee performance, increase employee engagement, and reduce regrettable turnover.
OUTCOMES
Collaborate with senior leadership to understand their business objectives and develop people strategies that helps accomplish those objectives
Build and deliver quarterly talent reviews to department leadership teams
Provide leadership coaching and consultation on performance management, engagement, manager effectiveness, org design, change management, and succession planning
Help leaders navigate difficult situations or conversations
Analyze people and department health data to identify trends, issues, and opportunities for improvement and make recommendations to senior leadership
Support managers and leaders to sustain high talent density and ensure a productive, safe, and inclusive work environment
Advise and consult People Leadership and functional leaders on performance and employee relations issues, trends, and risks
Partner with and support managers with performance management cases
Partner with our legal team to lead employee relations investigations, making recommendations on appropriate courses of action
Coordinate ADA cases and engage team members in the interactive process to understand accommodation requests
Ensure cases are handled consistently and fairly in a timeline manner, and in line with company values, policies, and federal and local laws
Stay up to-date with relevant HR regulations and laws and ensure the organization's compliance with these regulations, such as harassment and discrimination prevention training and ADA trainings
Partner with our People team centers of excellence (CoEs) to ensure seamless delivery of people programs that enable HR outcomes across the business
Support our CoEs (Talent Acquisition, Talent Development, People Operations, Total Rewards, and Employee Experience) to develop and implement people policies, processes, and programs that align with our organization's culture, values, and objectives
Partner with Talent Development to own our DEIB training curriculum, covering topics such as unconscious bias, inclusive language, and cultural competence
Partner with Talent Development to identify training and reskilling needs such as effective communication, conflict resolution; support program development
Own employee relations' policies, procedures, such as how to report incidents, the investigation process, and how to handle grievances
Partner with People team leadership to align on headcount planning and backfill needs
COMPETENCIES
A strategist and operator who deeply understands business strategy and aligns people strategy, processes, initiatives, and org structures to it
A connector and scaler, who can connect the dots between where we are going and how to align the organization to get there
An effective partner and coach who builds trusted relationships with senior leaders and managers through business acumen, collaboration, and excellent written and verbal communication skills
A self starter and consummate teammate who thrives in ambiguity
An HR subject matter expert, fluent in change management, talent management, employee relations, and HR regulations and laws
Strong analytical skills using people data and analytics to understand root cause, weaving data into a compelling story to facilitate recommendations
Proven ability to design clear processes, with a detail oriented and flexible approach to problem solving
WHAT YOU'LL BRING
7+ years of HR experience, with at least 3 years of liaising with senior leaders
3+ years of leadership experience owning and managing a function
Experience partnering with senior leaders to help drive and align their people strategy to increase business results, preferably at a tech start-up
Experience with employee relations and fluent knowledge of HR regulations and laws
SHRM-CP, SHRM-SCP, aPHR, PHR, or SPHR certification preferred
Served as a champion or administrator of 15Five at current or previous company
SAMPLE WEEK IN THE LIFE
Monday: Review 15Five's dashboards to identify trends and make recommendations to senior leadership. Have 1-on-1s with senior leadership to develop and implement people strategies that align with and support the organization's business objectives. Support senior leadership with conflict resolution.
Tuesday: Attend the weekly People team meeting to discuss the progress of people initiatives. Partner with Sr Talent Development Manager and our Transform team to align on a DEIB training curriculum. Coordinate ADA cases and engage employees in the interactive process. Meet with managers who need consultation around a team member's performance. Notify People team of an upcoming offboarding.
Wednesday: Have a 1-on-1 with the Vice President, People to discuss any roadblocks and provide a strategic update on performance and employee relations trends. Support a manager in facilitating an employee separation.
Thursday: Review HR policies and procedures to ensure they comply with regulations and laws. Follow-up with team members who haven't completed their sexual harassment training, and managers who haven't completed their ADA training. Conduct an investigation of an employee relations issue.
Friday: Start creating a quarterly talent review template. Meet with the legal team to consult on complex employee relations issues. Respond to any questions that have been triaged to you through our team email. Fill out 15Five check-in and set priorities for subsequent week.
ABOUT 15FIVE
15Five is the holistic performance management company. 15Five equips HR teams with a complete platform solution to improve manager effectiveness, drive high performance and engagement, and increase retention. 15Five's easy-to-use software, coaching, manager training, and community enables HR leaders to continuously measure engagement and performance, and empower managers to drive change.
At 15Five, we focus on building a diverse team that prioritizes inclusivity and celebrates everyone's unique identity. We are proud of our thriving hybrid culture that supports a remote-first workplace balanced with distributed office hubs, and annual opportunities for all employees to connect in person. We also offer:
- Full Medical, Dental, and Vision Insurance
- Flexible Time Off (minimum 3 weeks off every year)
- Employer paid Short-Term, Long-Term Disability, and Term Life
- 401K with 4% match at 6 months of employment
- Inclusive Benefits Stipend (to help cover some of the gap on medical needs not covered by traditional benefits)
- Up to 16 weeks Paid Parental Leave for birth and non-birth parents
- 11 paid holidays in 2023
- Betterhelp (unlimited mental health therapy)
- Headspace (mindfulness exercises for stress & sleep, including for children)
- Wellness Coach App (offers meditation and movement classes, courses, workshops, and panels in a live and interactive setting)
- Best Self Time (Last 2 hours of Friday dedicated to your personal self-care/self-growth/recharge activities)
- Monthly reimbursement for internet
- Sabbatical Program accessed at 5 or 7 Years
- We also provide extensive training and development such as strengths discovery and alignment and Manager specific development opportunities
For more information see:
Our Mission, Vision, & Values - https://www.15five.com/about
Our People and Culture - https://www.15five.com/about/careers
Diversity, Equity, Inclusion, & Belonging - https://www.15five.com/deib
Our Personal & Professional Development Resources - https://www.15five.com/resources/content-library
Reading over the role description and feeling like you don't check every box? That's okay; if you think you have what it takes but don't necessarily meet all the criteria, please apply—you could be exactly who we are looking for!
15Five follows equitable hiring practices. Our compensation programs are designed to attract, motivate, and retain talented employees who are highly engaged, high performing, and have an exceptional impact on the business and our customers.
The base salary range displayed on each job posting reflects the minimum and maximum target for new hire salaries for the role across all US locations. We benchmark all roles for compensation in ranges relative to the top half of the market of similar tech companies using up-to-date market data. Within the range, individual pay is determined by budget allocated for the role and additional factors, including job-related competencies and skills, experience, and relevant education or training. Please note that the compensation details listed in US job postings reflect the base salary only, and do not include bonus, equity, or benefits. The US new hire base salary range for this full-time role is $139,000-$151,500 + bonus or commissions + equity + benefits.
Note that base salary ranges are reviewed each year based on up-to-date market data, and team members who are performing are eligible for a merit increase, budget permitting.
In compliance with federal law, all persons hired will be required to verify identity and eligibility to work in the United States and to complete the required employment eligibility verification document form upon hire.
#LI-REMOTE
#LI-JL1