Senior Customer Success Manager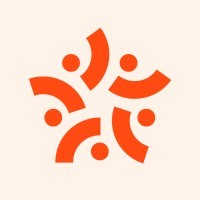 15Five
Customer Service, Sales & Business Development
United States · Remote
Posted on Wednesday, May 24, 2023
The Senior Customer Success Manager (Sr. CSM) partners with a portfolio of 15Five customers to help them maximize the next generation of continuous performance management software. The primary focus of the role is to ensure customers are receiving the tools, guidance and support needed to achieve their goals with 15Five.
AREAS OF FOCUS:
- Account Management: Strategically managing your book of business to ensure customer retention and growth
- Customer Consulting: Advising our customers on how to adopt 15Five as a practice to drive business outcomes
- Change Management Support: Partnering with our customers and enabling them to be agents of change
- Customer Advocacy: Serving as a voice, advocate and sounding board for our customers
OUTCOMES
Account Management:
Advising our customers on how to adopt 15Five as a practice to drive business outcomes
Build strong relationships with key customer stakeholders across executive, director, and manager levels by serving as a 15Five product and philosophy subject matter expert.
Understand your customers' performance management, manager effectiveness, employee engagement and culture goals. Align on their success outcomes with 15Five and capture value measurements pre- and post-15Five.
Facilitate Executive Business Reviews to make your customers aware of their 15Five engagement, provide guidance on strategies and best practices on how to maximize 15Five, and help determine what actions to take to increase usage and value.
Co-create success plans with your customers on how to best leverage 15Five to enable them to achieve their success outcomes.
Strategy and Consulting:
Strategically managing your book of business to ensure customer retention and growth
Serve as the primary 15Five point of contact for your customers and own the customer journey from onboarding to renewal. Partner with Implementation to get the customer up and running on 15Five and partner with Sales and Account Management to drive expansion.
Proactively monitor net retention key performance indicators and report on customer health and metrics.
Manage your book of business by reviewing a customer health report, segmented by risk and renewals.
Prioritize your work by managing customer risk, driving upcoming renewals and overseeing customers in implementation.
Proactively reach out to customers to get ahead of low adoption, renewals and new feature utilization.
Change Management Support:
Partnering with our customers and enabling them to be agents of change
Identify and mobilize executive sponsors and champions to advocate for 15Five internally at their organizations.
Hold key contacts accountable in taking action to drive their success outcomes.
Advise and help your customers with change management around 15Five.
Help your customers create change within their organization by providing them with the appropriate 15Five resources.
Customer Advocacy:
Serving as a voice, advocate and sounding board for our customers
Collaborate cross-functionally with internal teams (i.e. Sales, Account Management, Services, Support, Product, Marketing) to drive toward your customers' desired success outcomes and to ensure your customers' voices are heard.
Advocate for your customers' product enhancement requests.
Respond promptly to customer questions and partner with the Support team to resolve technical issues.
Inspire Customer Success across the company.
WHAT YOU'LL BRING
5+ years of experience in Customer Success, Account Management, Consulting, or another customer-facing role, preferably in a similar role at a startup with SaaS-based solutions
Demonstrated success at managing a Book of Business
Contribute to the overall team's success by bringing new ideas/processes/solutions to the table
Bring additional training and learning opportunities to the team and lead skill ups.
Act as a mentor to other CSMs by providing solutions, recommendations, and constructive feedback.
An impressive track record of driving success outcomes for customers and quantifying the impact of a solution
Experience with success planning and holding customers accountable to taking action
Executive presence and ability to influence and challenge executive stakeholders
Deep understanding of value drivers in recurring revenue business models
Ability to work cross-functionally and partner with other departments to best serve the customer
Experience innovating and creating new or enhanced resources that are used broadly across the team
Excellent verbal, written, listening and presentation skills
Familiarity with goal setting frameworks (i.e. the Objectives and Key Results methodology)
Domain knowledge in the performance management space and previously partnering with HR/People Ops stakeholders
Experience with Salesforce.com and Salesforce.com integrated products
COMPETENCIES
Strategy and Consultant:
Act as the "CEO of your book of business." See the bigger picture and have a proficient understanding of the business metrics of your entire book of business, including customer red flags and pitfalls.
Have a comprehensive understanding of your top customers' business priorities and success outcomes, coupled with your stakeholders' needs and motivations.
Understand how to navigate organizational dynamics and build relationships with stakeholders who have agency and influence in their organizations. Get buy-in among your stakeholders, get the right people involved and align them around value creation.
Highly organized with how you prioritize your time to interact with customers proactively and with high leverage. You delegate when needed in order to be highly productive, efficient and adaptable with your time.
Leverage usage and health data to make data driven decisions around which customers to engage with.
Executor:
Have a focus on delivering results for the customer, setting a clear course for the customer with defined success plans that include action items and owners.
Produce steady, predictable results in partnership with the customer and consistently follow through on your commitments. You also hold customers accountable to taking action.
Create and execute on strategic plans to get from vision to attainment, from "what we need" to "what we now have".
Drive results for 15Five as a business. Your efforts on driving results for customers leads to quantifiable value measurements, increased product adoption, retained customers who have consistently renewed and expanded, empowered customer advocates and higher NPS.
Flexibly solve customer challenges and optimize for business constraints.
You are prepared for customer meetings with an impactful agenda. You clearly demonstrate your thoughtfulness around what needs to happen and how.
Proactively monitor and maintain your book of business in SFDC and ChurnZero, providing timely updates to your manager about the health of your customers.
Proactively curate save plans for at-risk customers.
Communication/Listening:
Known for having "executive presence." You keep command of a room of executives by speaking with confidence and conviction, and conveying messages with influence.
Build rapport and trust with your customers by getting curious and asking questions to uncover pain points. You empathetically listen to your customers' pain points, turn it into a strategic conversation and advise the customer on how to leverage the product to alleviate pain.
Push back when appropriate to the customer by challenging their current approach and mindset. You tell well-placed stories or offer a reframe and get the customer to think about a situation differently.
Confidently make asks of the customer and persuade a customer to follow your recommendation.
Before answering a customer question, you ask another question to better understand what your customers are sharing with you.
Write and speak clearly and concisely. You actively inform and inspire with your messaging.
Surface risk and communicate challenges proactively and transparently with your manager.
Kick-off meetings with a strong value proposition and agenda and wrap up meetings with clear action items and owners.
Subject Matter Expert:
Speak confidently and persuasively about 15Five best practices. Display in conversations to inspire customer confidence.
Have foundational knowledge of industry vernacular, roles and responsibilities, methodologies and programs, and current research in challenges and trends. Serve as a reliable trusted advisor for your customers.
Self-Direction:
Thrive as a self-starter in a fast-paced environment and are excited by change and ambiguity.
Intentionally agile - willing and able to change, develop and adopt new processes. Learn continually and act quickly with flexibility.
Identify gaps and take initiative to design solutions for said gaps. You proactively contribute to the team by innovating and creating new or enhanced resources that are used broadly across the team.
Have awareness of your zone of genius and you share it with your customers and teammates.
Make time to focus on OKRs to help move the team forward.
A team player willing to help, mentor and onboard new CSMs.
HOW SUCCESS WILL BE MEASURED
Execution and Documentation of Account Management:
Scheduled Calls
EBRs
SPs
ChurnZero Dashboard
Gong Dashboard
Salesforce Dashboard
Decrease in Churn Numbers for Book of Business:
Hitting Quarterly Commission Metrics
Valuable Cross-Functional relationships
Proficient in Tools used in CSM role (ChurnZero, Salesforce, GSuite, Gong)
ABOUT 15FIVE
15Five is the holistic performance management company. 15Five equips HR teams with a complete platform solution to improve manager effectiveness, drive high performance and engagement, and increase retention. 15Five's easy-to-use software, coaching, manager training, and community enables HR leaders to continuously measure engagement and performance, and empower managers to drive change.
At 15Five, we focus on building a diverse team that prioritizes inclusivity and celebrates everyone's unique identity. We are proud of our thriving hybrid culture that supports a remote-first workplace balanced with distributed office hubs, and annual opportunities for all employees to connect in person. We also offer:
- Full Medical, Dental, and Vision Insurance
- Flexible Time Off (minimum 3 weeks off every year)
- Employer paid Short-Term, Long-Term Disability, and Term Life
- 401K with 4% match at 6 months of employment
- Inclusive Benefits Stipend (to help cover some of the gap on medical needs not covered by traditional benefits)
- Up to 16 weeks Paid Parental Leave for birth and non-birth parents
- 11 paid holidays in 2023
- Betterhelp (unlimited mental health therapy)
- Headspace (mindfulness exercises for stress & sleep, including for children)
- Wellness Coach App (offers meditation and movement classes, courses, workshops, and panels in a live and interactive setting)
- Best Self Time (Last 2 hours of Friday dedicated to your personal self-care/self-growth/recharge activities)
- Monthly reimbursement for internet
- Sabbatical Program accessed at 5 or 7 Years
- We also provide extensive training and development such as strengths discovery and alignment and Manager specific development opportunities
Reading over the role description and feeling like you don't check every box? That's okay; if you think you have what it takes but don't necessarily meet all the criteria, please apply—you could be exactly who we are looking for!
15Five follows equitable hiring practices. Our compensation programs are designed to attract, motivate, and retain talented employees who are highly engaged, high performing, and have an exceptional impact on the business and our customers.
The base salary range displayed on each job posting reflects the minimum and maximum target for new hire salaries for the role across all US locations. We benchmark all roles for compensation in ranges relative to the top half of the market of similar tech companies using up-to-date market data. Within the range, individual pay is determined by budget allocated for the role and additional factors, including job-related competencies and skills, experience, and relevant education or training. Please note that the compensation details listed in US job postings reflect the base salary only, and do not include bonus, equity, or benefits. The US new hire base salary range for this full-time role is $110,750-$128,000 + bonus or commissions + equity + benefits.
Note that base salary ranges are reviewed each year based on up-to-date market data, and team members who are performing are eligible for a merit increase, budget permitting.
In compliance with federal law, all persons hired will be required to verify identity and eligibility to work in the United States and to complete the required employment eligibility verification document form upon hire.
#LI-REMOTE
#LI-JL1