Director of Business Intelligence and Data Analytics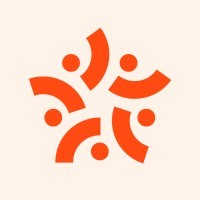 15Five
Operations, Data Science
United States · Remote
Posted on Friday, May 26, 2023
Data analytics underpins all our decisions. Clear advanced analytics connected for one source of truth development for scale is the goal of our group. Ensuring we make informed choices, support efficiencies in-market and play the role of democratizing data to our end-to-end partners will help to accelerate our business, and develop the outcomes desired by our customers.
RESPONSIBLIITIES
As Manager, you are responsible for leading the business analytics team to the successful completion of projects.
Develop a strategic data plan to solve complex business problems, and develop an agile data architecture.
Demonstrate in-depth technical capabilities and professional knowledge.
Engage with executive leadership to deliver solutions and drive projects
Create strategic roadmaps that help identify long-term organizational needs around processes, services, and product solutions.
Define the overall project architecture & lead delivery team for implementation of Business Intelligence & software applications, and own data governance.
Lead the effort of aligning data science and analytics capabilities to applications and infrastructure that support business goals to achieve world-class delivery and operations.
Mentoring and coaching business analysts and data engineers within 15Five to improve their technical and consulting skills, while acting as a "player-coach" as part of the team.
Build and maintain strong relationship with internal stakeholders.
WHAT YOU'LL BRING
10+ years of experience managing data professionals, SaaS experience is a plus
Prior experience working in either Data Warehousing or Business Intelligence background
Experience leading strategic planning for a data and analytics function
Experience solving business problems by turning raw data into actionable insights
Ability to communicate complex technical concepts by adjusting messaging to the audience: business partners, executives, external stakeholders, etc.
Strong knowledge of data modeling concepts and experience designing and implementing data models for applications and/or reporting
Advanced knowledge of SQL for structured relational databases, and/or experience rearchitecting a data lake
Strong technical experience in ETL/ELT tools
Expertise with Business Intelligence/Data Visualization tools, Tableau specifically
Experience with Agile methodologies
Must possess a strong desire to work hands-on developing Data Warehousing, reporting and performance management solutions across a range of functional disciplines
Demonstrated problem solving and quantitative skills, combined with excellent written and verbal communication skills are required
COMPETENCIES
Analytical mindset
Strategic Thinking/ApproachProject Management
Interpersonal & Communication skills
Prioritization and efficient team management in an often ambiguous working environment
Strong technical skills
Ability to give/receive constructive feedback, influence, and lead a team to outcomes
ABOUT 15FIVE
15Five is the holistic performance management company. 15Five equips HR teams with a complete platform solution to improve manager effectiveness, drive high performance and engagement, and increase retention. 15Five's easy-to-use software, coaching, manager training, and community enables HR leaders to continuously measure engagement and performance, and empower managers to drive change.
At 15Five, we focus on building a diverse team that prioritizes inclusivity and celebrates everyone's unique identity. We are proud of our thriving hybrid culture that supports a remote-first workplace balanced with distributed office hubs, and annual opportunities for all employees to connect in person. We also offer:
- Full Medical, Dental, and Vision Insurance
- Flexible Time Off (minimum 3 weeks off every year)
- Employer paid Short-Term, Long-Term Disability, and Term Life
- 401K with 4% match at 6 months of employment
- Inclusive Benefits Stipend (to help cover some of the gap on medical needs not covered by traditional benefits)
- Up to 16 weeks Paid Parental Leave for birth and non-birth parents
- 11 paid holidays in 2023
- Betterhelp (unlimited mental health therapy)
- Headspace (mindfulness exercises for stress & sleep, including for children)
- Wellness Coach App (offers meditation and movement classes, courses, workshops, and panels in a live and interactive setting)
- Best Self Time (Last 2 hours of Friday dedicated to your personal self-care/self-growth/recharge activities)
- Monthly reimbursement for internet
- Sabbatical Program accessed at 5 or 7 Years
- We also provide extensive training and development such as strengths discovery and alignment and Manager specific development opportunities
For more information see:
Our Mission, Vision, & Values - https://www.15five.com/about
Our People and Culture - https://www.15five.com/about/careers
Diversity, Equity, Inclusion, & Belonging - https://www.15five.com/deib
Our Personal & Professional Development Resources - https://www.15five.com/resources/content-library
Reading over the role description and feeling like you don't check every box? That's okay; if you think you have what it takes but don't necessarily meet all the criteria, please apply—you could be exactly who we are looking for!
15Five follows equitable hiring practices. Our compensation programs are designed to attract, motivate, and retain talented employees who are highly engaged, high performing, and have an exceptional impact on the business and our customers.
The base salary range displayed on each job posting reflects the minimum and maximum target for new hire salaries for the role across all US locations. We benchmark all roles for compensation in ranges relative to the top half of the market of similar tech companies using up-to-date market data. Within the range, individual pay is determined by budget allocated for the role and additional factors, including job-related competencies and skills, experience, and relevant education or training. Please note that the compensation details listed in US job postings reflect the base salary only, and do not include bonus, equity, or benefits. The US new hire base salary range for this full-time role is $183,000-$199,000 + bonus or commissions + equity + benefits.
Note that base salary ranges are reviewed each year based on up-to-date market data, and team members who are performing are eligible for a merit increase, budget permitting.
#LI-REMOTE
#LI-JL1