Blog Writer - Ukraine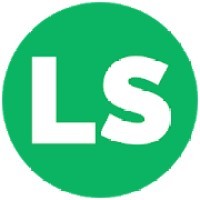 LawnStarter
Marketing & Communications
Kyiv City, Kyiv city, Ukraine
Posted on Monday, May 22, 2023
Description
LawnStarter seeks writers for different types of content related to lawn care and other outdoor services. We are looking for SEO-savvy full-time writers who will work 40 hours per week with impeccable English. LawnStarter is an all-remote company, so you can write from nearly anywhere in the world.
Content Types
The types of content writers will be producing include:
City-specific articles
City Bios
Computer software reviews (and side-by-side comparisons)
Company reviews (and side-by-side comparisons)
What You'll Be Doing

There are opportunities to advance into other positions, such as a study stories writer specialist, senior blog writer, bio writer, hybrid writer/editor, editor, or SEO specialist.
If you are willing to work hard and improve your writing skills, we have the infrastructure, experience, and management team in place to help guarantee your success. Our existing content team includes a former managing editor at CreditCards.com, a longtime TV and radio news editor, and a nationally successful magazine publisher.
Requirements
Fluent English
Must have solid written communication skills
Must be somebody who can work on deadline
Must be somebody who works well with a team
Must be somebody who wants to enjoy their job and can help us continue to build a great work environment