Head of Data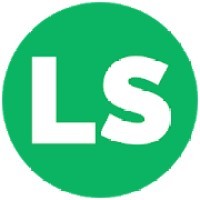 LawnStarter
IT
Fairfax, VA, USA
Posted on Sunday, August 6, 2023
LawnStarter is the leading on-demand platform for lawn care and landscaping services in the US, and our vision is to be the one-stop shop for all outdoor home services. Over the past 8 years, we've grown to 120 metro areas, raised $30 million in funding, and acquired our biggest competitor, solidifying our leadership in the space.
Head of Data
As the Head of Data at LawnStarter, you will be leading our path to becoming a 5-star data-driven organization. This is a position with high autonomy in which you will set the vision and processes related to our data engineering, modeling, analysis, reporting, and governance. With a current small team of 3 members, you will need to be able to navigate between strategic decision making, people management, and operational work. This is a high leverage role, with exposure to our entire leadership team and responsibility to drive results.
Problems to be solved
Your main responsibility will be to empower our entire organization to be more data driven, and there are many ways to accomplish that, such as:
Data Engineering: Part of unlocking our analytical capabilities is designing a good system to process and organize data from various sources so it can be easily utilized. We currently use DBT + Redshift and also some automated R scripts, but you'll have full autonomy to make decisions on what our data pipeline looks like. This is an area that will require a very hands-on approach, since we don't have a data engineer on the team.
Modeling & Analysis: A marketplace is a complex system, with various moving parts and often contradicting signals. That creates an extremely exciting pool of opportunities to find gaps, insights, or optimizations. The analysis and models we need have different degrees of complexity, from simple AB tests, to multivariate models on retention or ETA. As the head of data, you may sometimes need to run your own analysis or models, but most importantly you will support and coach the team in pursuit of those opportunities.
Reporting: If having a complex system creates an exciting pool of opportunities, it also creates a high number of metrics that we need to keep track of in order to run the business efficiently. However, a dashboard is only as good as the trust we have in it being correct and updated. Your team is responsible for understanding the needs of each department to create and maintain our reporting system, keeping it organized and user friendly.
Data Governance: How many different ways can you respond to "how many customers do you have?". It's important that as a company we are speaking the same language when talking about different metrics, and the way to do that is by aligning definitions across departments. As the head of data you are responsible for that alignment, ensuring that we are never comparing apples with oranges.
Experience: You have 7+ years of experience in data & analytics at technology companies and at least a few years of leadership experience. Bonus if you have spent time on all different parts of the data stack.
Education: You have a STEM or business background or relevant education that makes you suited to empowering our entire team to be more data driven.
Learning Mindset: You take pride in understanding problems deeply and asking the right questions. You can absorb a variety of topics with extreme ease, having a structured and logical approach to developing your understanding of the business and its challenges. This is unlikely to be a good fit if you have a preconceived system of processes and methods and plan on just applying them without first learning all the ways our business is unique.
Team builder: You are ready to lead and develop exceptional people, helping them be their best selves. You create an environment where people are excited about achieving more each day, with intellectual honesty and trust across the team.
Business focus: You care deeply about understanding the business needs, and how your analysis connects with our product, our customers, and our financials. You have the ability to envision how metrics drill down from the highest level to the lowest, identifying what needs to be analyzed or reported on each level.
Bias for action: You understand that in spite of the careful approach you take to understanding problems and identifying opportunities, you actively try not to be perfectionist or get yourself tied up in knots. You have a bias for action in order to make progress. You enjoy being scrappy and constraints enthrall you. This is unlikely to be a good fit if you, by default, like building complete and full solutions from the get go.
Skin in the game: We want you to feel invested in the company's growth. To that end, equity is a big portion of how we structure compensation.
Fully remote position: Work remotely from anywhere you want.
Unlimited PTO: We focus on results. Take the time you need to recharge or enjoy life, work hard when you are back.
Pay range: $110 - $115k annually USD.
Disclaimer
LawnStarter provides equal employment opportunities (EEO) to all employees and applicants for employment without regard to race, color, religion, sex, national origin, age, disability, or genetics. In addition to federal law requirements, LawnStarter complies with applicable state and local laws governing nondiscrimination in employment in every location in which the company has facilities. This policy applies to all terms and conditions of employment, including recruiting, hiring, placement, promotion, termination, layoff, transfer, leaves of absence, compensation, and training.
LawnStarter expressly prohibits any form of workplace harassment based on race, color, religion, gender, sexual orientation, gender identity or expression, national origin, age, genetic information, disability, or veteran status. Improper interference with the ability of LawnStarter's employees to perform their job duties may result in discipline up to and including discharge.