Customer Support Representative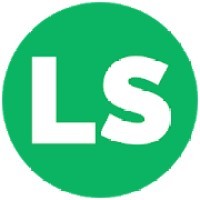 LawnStarter
Customer Service
Costa Rica
Posted on Saturday, September 2, 2023
LawnStarter is the leading on-demand platform for lawn care and landscaping services in the US, and our vision is to be the one-stop shop for all outdoor home services. Over the past 8 years, we've grown to 120 metro areas, raised $30 million in funding, and acquired our biggest competitor, solidifying our leadership in the space.

Responsibilities:
Rotation between inbound and call back queue calls, chat, email support.
In this position, you will be taking over 300 contacts a week. These will be supporting both our customers and our providers on various operations-related issues. Our average handle time is around 10 minutes
Our hours of operation are Monday - Friday, 6 am - 10 pm CST, and Saturday - Sunday, 7 am - 6 pm CST.
We offer 8hrs per day for a max of 5 days per week (40hrs) during those hours.
We also have 10-hour shifts available as well. These will also be 40-hour weekly shifts.
You will explain our services and policies, work to create a great service experience, and provide support for app navigation, payment details, scheduling, and issue resolution.
You should have an understanding of how to connect with a Western individual and be skilled at problem-solving, building rapport, and offering empathy.
What we are looking for:
Empathetic to customers, knows how to use soft skills to establish rapport and diffuse difficult situations.
Ability to work efficiently and creatively to solve problems by utilizing all available tools and resources.
Active listener who can interpret a problem, determine an approach to solve, and main call control.
Ability to adhere to a schedule
Adaptable to change
High productivity at defined proficiency levels
Willingness to receive and act on feedback from the leadership team
Works with integrity and collaborates with team.
High school graduate required, some college preferred.
EXCELLENT written and verbal English skills, conversationally fluent.
Experience of at least 1 year in a customer contact center environment, supporting United States customers.
Knowledge of ZenDesk a plus.
Prior experience using CRM and VoIP software is a plus, knowledge of Google Suite is preferred.
Computer, laptop or desktop with a camera (8GB RAM, Corei5 Processor) with a noise-canceling headset. We cannot use chrome books, tablets, ipads, or cell phones as they are not compatible with our phone system.
Consistent power source; and reliable internet connection (25 Mbps, with a backup connection of 10 Mbps) in a quiet space that is free from distractions to work
Back up power and internet supplies to ensure you are able to complete your full shift
Willing to work US hours and weekends; and amenable to working in rotating shifts
Work from the comfort of your own home.
$6-$9/hr USD based on experience