Senior Software Engineer, R&D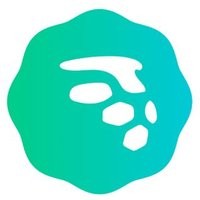 MoneyLion
Software Engineering
Kuala Lumpur, Malaysia
Posted on Friday, May 20, 2022
About the Role
The Kuala Lumpur office is the technology powerhouse of MoneyLion. We pride ourselves on innovative initiatives and thrive in a fast paced and challenging environment. Join our multicultural team of visionaries and industry rebels in disrupting the traditional finance industry!
The MoneyLion R&D team prides itself on innovative initiatives and is eager to get hands-on with working on out-of-the-box ideas and prototypes. We're looking for passionate developers who live for the excitement of a fast-paced environment with constant changes and find gratification in uncertainty and never-ending challenges to drive MoneyLion's continuous technological innovation efforts.
We're looking for an experienced software engineer who is passionate in building software. Join our cutting edge engineering team to revolutionize the Fintech industry. You will design, implementation, testing, and deployment of Microservices and RESTful APIs that empower consumer financial products across desktop and mobile.
Key Responsibilities
Design and implement innovative backend systems from evolving existing products to incubating new business ideas with proper justification on architecture goals and trade-offs.
Work closely with cross-functional teams to ensure the smooth integration of backend systems with other products within the MoneyLion ecosystem.
Collaborate with product owners, product managers, designers, engineers, data scientists, and other stakeholders to define and prioritize product features and technical requirements.
Present prototypes to the management to demonstrate capabilities, value proposition, and alignment to strategy.
Provide technical guidance and mentorship to junior engineers on the team.
Continuously evaluate and improve the performance, scalability, and reliability of the backend systems.
Stay up-to-date with the latest trends and technologies in backend development and contribute to the technical growth of the team
About You
Bachelor's or Master's degree in Computer Science or related field.
A minimum of 4 to 5 years of experience in product development is required, with a preference for experience gained in an R&D setting.
Experience with designing, reviewing, and implementing highly performant backend architectures, a strong understanding of architecture trade-off decisions.
Strong understanding of software design approaches, such as domain-driven design (DDD) and event-driven design (EDD).
Strong experience with modern tech stacks, such as Microservices, Messaging, containerization and container orchestration frameworks, CI/CD and so on.
Experience with both NoSQL and SQL databases, as well as database design and optimization.
Strong communication and collaboration skills with the ability to work effectively with cross-functional teams.
Passion for staying up-to-date with the latest trends and technologies in backend development.
What's Next...
After you submit your application, you can expect the following steps in the recruitment process:
Interview - Talent Acquisition Team (Virtual or face-to-face)
Live Coding - solving a fun programming challenge
Interview - Interview by the Hiring Managers
What We Value
We value growth-minded and collaborative people with high learning agility who embody our core values of teamwork, customer-first and innovation. Every member of the MoneyLion Pride is passionate about fintech and ready to give 100% in helping us achieve our mission.
Working At MoneyLion
At MoneyLion, we want you to be well and thrive. Our generous benefits package includes:
Competitive salary packages
Comprehensive medical, dental, vision and life insurance benefits
Wellness perks
Paid parental leave
Unlimited Paid Time Off
Learning and Development resources
Flexible working hours
MoneyLion is committed to equal employment opportunities for all employees. Inside our company, every decision we make regarding our employees is based on merit, competence, and performance, completely free of discrimination. We are committed to building a team that represents a variety of backgrounds, perspectives, and skills. Within that team, no one will feel more "other" than anyone else. We realize the full promise of diversity and want you to bring your whole self to work every single day.