Senior Data Scientist (Machine Learning)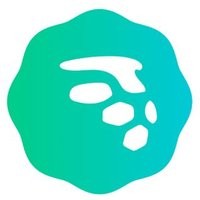 MoneyLion
Software Engineering, Data Science
Kuala Lumpur, Malaysia
Posted on Tuesday, March 7, 2023
About Us
MoneyLion is America's most powerful and rewarding financial membership, empowering people to take control of their finances to achieve their overall life goals.
Since its launch in 2013, MoneyLion has amassed more than 4 million members and has earned its customers trust with new banking and investments capabilities that offer a one-of-a-kind rewards program, no-fee checking account, overdraft protection, and loans funded in 15 seconds or less.
From a single application platform, users can get a holistic snapshot of their entire financial lives while having access to personalized and contextualized tips and tools to improve their credit and achieve everyday savings.
By rewarding financial responsibility, providing top-notch customer assistance and offering insightful financial education tips, we aim to positively impact our customers and enable them to better their financial health.
MoneyLion team members are passionate about making a difference in people's lives. We work fast, collaborate always, and above all else, we do it for our customers.
About the Role
The Kuala Lumpur office is the technology powerhouse of MoneyLion. We pride ourselves on innovative initiatives and thrive in a fast paced and challenging environment. Join our multicultural team of visionaries and industry rebels in disrupting the traditional finance industry!
As a Senior Data Scientist in the Machine Learning Department, you will have the opportunity to build the next generation of Moneylion's machine learning algorithms to support and enhance Moneylion's data-driven products. You will lead research initiatives and experiment with state-of-the-art machine learning techniques to solve challenging business problems ranging from fraud and credit underwriting to financial recommendations and content categorization. This entails developing, validating, and deploying machine learning solutions with quick iterations, clearly defined business objectives and demonstrated improvements in business metrics. You will partner with Product, AI Engineers, MLOps, and Data Scientists to discover additional opportunities for applications of machine learning solutions to increase automation throughout MoneyLion. You will also help to define, establish, and enforce best practices across AI teams and push the frontier of innovation in MoneyLion.
Key Responsibilities
Lead, design and build machine learning systems to solve challenging data and business problems

Champion AI projects through envisioning and detailing milestones and roadmaps with consistent alignment across stakeholders to ensure delivery within timelines and according to project goals and product vision

Research, adopt and implement novel and cutting-edge techniques from literature to improve the performance of existing solutions

Challenge and improve model design given contextual constraints on product integration, business application and required timelines to iterate quickly on ideas with demonstrable results

Collaborate with product and data scientists to appropriately craft model metrics and business metrics to clearly define the success of a machine learning project

Drive and enforce best practices and model development policies to ensure the feasibility, generalizability, and stability of models in a production environment

Design and develop scalable, efficient, and maintainable machine learning codebase with reusable abstractions

Mentor, coach, and manage team members towards excellence in deliverables
About You
Experience building, developing and validating machine learning systems in production

Practical experience with deep learning, computer vision, and NLP projects

Proficient with machine learning libraries and frameworks such as scikit-learn, XGBoost, LightGBM, TensorFlow, Keras

Proficient in programming languages such as Python and SQL

Strong understanding of data structures, data modeling and software architecture

Deep knowledge of probability, statistics, distributions, and analysis methods

Have strong product/business orientation
What's Next...
After you submit your application, you can expect the following steps in the recruitment process:
Online Technical Test

Interview - Talent Acquisition Team (Virtual or face-to-face)

Take-Home Assessment

Interview & Discussion of Take-Home Assessment - Hiring Manager (Virtual or face-to-face)
*If you've already sent in your application for this position and were not selected, please re-apply after 6 months.*
What We Value
We value growth-minded and collaborative people with high learning agility who embody our core values of teamwork, customer-first and innovation. Every member of the MoneyLion Pride is passionate about fintech and ready to give 100% in helping us achieve our mission.
Working At MoneyLion
At MoneyLion, we want you to be well and thrive. Our generous benefits package includes:
Competitive salary packages
Comprehensive medical, dental, vision and life insurance benefits
Wellness perks
Paid parental leave
Unlimited Paid Time Off
Learning and Development resources
Flexible working hours
MoneyLion is committed to equal employment opportunities for all employees. Inside our company, every decision we make regarding our employees is based on merit, competence, and performance, completely free of discrimination. We are committed to building a team that represents a variety of backgrounds, perspectives, and skills. Within that team, no one will feel more "other" than anyone else. We realize the full promise of diversity and want you to bring your whole self to work every single day.