Lead Product Designer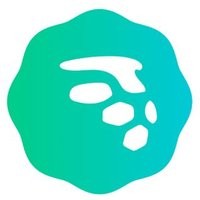 MoneyLion
Product, Design
Kuala Lumpur, Malaysia
Posted on Wednesday, April 19, 2023
About the Role
The Kuala Lumpur office is the technology powerhouse of MoneyLion. We pride ourselves on innovative initiatives and thrive in a fast-paced and challenging environment. Join our multicultural team of visionaries and industry rebels in disrupting the traditional finance industry!
We are looking for a customer-focused Lead Product Designer to join our growth team to drive the focus on enabling a seamless & frictionless experience for MoneyLion users. You will provide strategic leadership for the design team and shape the overall design strategy for our products, communicating the design strategy and vision to stakeholders across the organisation, mentor and coach the design team to ensure consistent design quality and effective collaboration.
Key Responsibilities
Shape the overall design strategy for our products, set the design vision, standards, guidelines, user flows, user experiences, and ensure that design solutions are aligned with the company's mission and vision.

Lead and conduct user research, empathise with their needs, and create and test design solutions that incorporate product insights and requirements.

Partner with product manager(s), engineers, data scientist(s) and other teams to make strategic decisions to shape the future of the product with design and relevant data by taking into consideration the potential business impact

Generate wireframes, high-fidelity mockups, and interactive prototypes for web and mobile applications

Advocates for the end user by influencing decisions to ensure that products, solutions, and design decisions are aligned with well-defined user needs and expectations

Prioritise, organise and document work (Design brief) & design systems in a robust, scalable and flexible manner

Understanding of inclusive and accessibility design best practices

Mentors and coaches the design team to ensure consistent design quality and effective collaboration

Skilled at communicating design strategy and vision to stakeholders across the organisation

Oversees multiple design projects and ensures design solutions align with the company's mission and goal.
About You
6+ years of experience in product design with 2+ years of experience in a leadership role.

Bachelor's or Master's degree in Product Design, Graphic Design, or a related field.

Experience with creative tools such as Figma, After Effects, Photoshop, Illustrator. Knowledge of Lottie is a plus

Experience leading and managing a design team. Which includes mentoring designers.

Strong portfolio of design work showcasing a range of design skills, including UI/UX design, user research, and prototyping.

Ability to think at a high level about product strategy and vision (not just "how it should look" but also "what we should build")

Excellent oral and written communication skills (you should be able to clearly articulate your design decisions)

Ability to work well on an highly collaborative, and cross-functional team

Open to exploring new ideas and challenges with the team
What's next...
Talent Acquisition Interview

Technical assessment

Hiring manager interview
*If you've already sent in your application for this position and were not selected, please re-apply after 6 months.*
What We Value
We value growth-minded and collaborative people with high learning agility who embody our core values of teamwork, customer-first and innovation. Every member of the MoneyLion Pride is passionate about fintech and ready to give 100% in helping us achieve our mission.
Working At MoneyLion
At MoneyLion, we want you to be well and thrive. Our generous benefits package includes:
Competitive salary packages
Comprehensive medical, dental, vision and life insurance benefits
Wellness perks
Paid parental leave
Unlimited Paid Time Off
Learning and Development resources
Flexible working hours
MoneyLion is committed to equal employment opportunities for all employees. Inside our company, every decision we make regarding our employees is based on merit, competence, and performance, completely free of discrimination. We are committed to building a team that represents a variety of backgrounds, perspectives, and skills. Within that team, no one will feel more "other" than anyone else. We realize the full promise of diversity and want you to bring your whole self to work every single day.