Senior Product Manager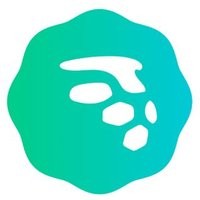 MoneyLion
Product
Kuala Lumpur, Malaysia
Posted on Wednesday, April 19, 2023
About the Role
The Kuala Lumpur office is the technology powerhouse of MoneyLion. We pride ourselves on innovative initiatives and thrive in a fast paced and challenging environment. Join our multicultural team of visionaries and industry rebels in disrupting the traditional finance industry!
The ideal candidate will be responsible for enabling and ensuring great collaboration throughout the product development cycle of a core strategic platform/capability area, while keeping true to tech, agile, product & design principles. Your job will be to amplify the effectiveness of this complex, cross-disciplinary team, as well as collaborate confidently and translate complex ideas with key stakeholders across Engineering, Product, Data, Marketing, Sales, etc. You are the glue of a happy, productive, cross-functional team; making space for the creative work across all disciplines to happen in a transparent, open environment. The candidate is a top performer who thrives in a very fast-paced and demanding environment, thinks critically, and communicates effectively.
Key Responsibilities
Overall roadmap planning: unpack a broad, cross-functional initiative into specific workstreams, help teams define scope, deliverable, and schedules, and coordinate release planning across your team for multiple stakeholders

Create and drive the strategic vision for the product, while also enabling continuous improvement during feature development, ensuring learnings are captured, shared, and integrated.

Manage complex stakeholder relationships who have significant impact on product performance and success. Ensure that they are aligned with the product and company's strategic vision and goals.

Work closely with engineering, design, and other cross-functional teams to ensure product development is aligned with business goals and timelines

Facilitate decision-making, resolve blockers and surface challenges while also monitoring and ensuring overall team health.

Understand and communicate complex engineering issues and ensure they are on a path for resolution

Manage and balance resources in your team and make strategic decisions about where to invest resources to drive growth and innovation.

Define data driven performance metrics for monitoring of key platform to ensure continuous improvement of platform reliability, availability and manageability

Develop a deep understanding of the Fintech space and market to make informed strategic decisions and ensure the team has the support and resources to achieve roadmap goals.
About You
Bachelor's degree in a relevant field (e.g. business, computer science, engineering)

5 years or more of experience in product management in fintech or related industries.

Excellent communication skills, the ability to communicate complex ideas and data to both technical and non-technical audiences is key for this role.

Strong leadership and product management skills, with the ability to lead cross-functional teams and drive results.

Experience with business requirement analysis, product design, user acceptance testing, user experience research, competitor analysis, etc.

Experience with managing multiple complex stakeholders

Good analytical and logical thinking skills with an eye for data-driven approaches to product development and decision-making.

End to end experience with the product management life cycle

Understanding and experience with leading teams using Agile methodologies

Demonstrable success in launching new products or features with clear metrics and impact; ideally in a fintech, ecommerce or startup environment.

Experience with financial products, such as payments, lending, or investments, is a plus
What's Next...
After you submit your application, you can expect the following steps in the recruitment process:
Interview - Talent Acquisition Team
Assessment
Interview - Hiring Manager
Interview - Product Owner
What We Value
We value growth-minded and collaborative people with high learning agility who embody our core values of teamwork, customer-first and innovation. Every member of the MoneyLion Pride is passionate about fintech and ready to give 100% in helping us achieve our mission.
Working At MoneyLion
At MoneyLion, we want you to be well and thrive. Our generous benefits package includes:
Competitive salary packages
Comprehensive medical, dental, vision and life insurance benefits
Wellness perks
Paid parental leave
Unlimited Paid Time Off
Learning and Development resources
Flexible working hours
MoneyLion is committed to equal employment opportunities for all employees. Inside our company, every decision we make regarding our employees is based on merit, competence, and performance, completely free of discrimination. We are committed to building a team that represents a variety of backgrounds, perspectives, and skills. Within that team, no one will feel more "other" than anyone else. We realize the full promise of diversity and want you to bring your whole self to work every single day.