Director of Product, Consumer Experience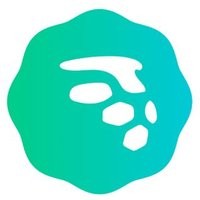 MoneyLion
Product
New York, NY, USA
Posted on Saturday, May 6, 2023
Engine by MoneyLion (https://www.engine.tech) is on the lookout for a Product Director to spearhead our consumer experience products and drive unparalleled enhancements across all our marketplaces. Collaborating closely with cross-functional teams, you will develop roadmaps and establish short, medium, and long-term objectives. To excel in this role, you should possess a proven track record of leading substantial projects, robust design and analytical capabilities, and experience managing products involving multiple stakeholders in a dynamic setting. Join our team and play a pivotal role in shaping the future of our consumer experience!
As a Product Director for our consumer experience products, you will:
Drive market-leading improvements to our consumer experience across all our financial product marketplaces, creating short, medium, and long-term roadmaps.

Deeply understand the various personas within each of our marketplaces, and develop experiences to best serve each segment.

Collaborate with stakeholders in product, design, sales, engineering, marketing, and analytics to create compelling user experiences.

Implement UX testing strategies to measure ROI and ensure continuous improvement.

Create alignment and understanding around feature development and rollout, ensuring synchronization across the organization.

Ship high-quality features that have an immediate and measurable impact on our business.
To be successful in this role, you should have:
5+ years of experience developing consumer experiences, with a track record of leading significant projects from conception through execution and iteration.

Proven knowledge of modern design principles, testing, and analytics, with a dynamic design portfolio of products you have directly owned.

Strong product intuition and analytical capabilities, with experience managing products with multiple stakeholders in a fast-paced and high-intensity environment.

Experience working closely with engineers and understanding technical tradeoffs.

A strong understanding and experience with web frontend frameworks.

Experience in both B2C and B2B User Experiences.
What We Value
We value growth-minded and collaborative people with high learning agility who embody our core values of teamwork, customer-first and innovation. Every member of the MoneyLion Pride is passionate about fintech and ready to give 100% in helping us achieve our mission.
Working At MoneyLion
At MoneyLion, we want you to be well and thrive. Our generous benefits package includes:
Competitive salary packages
Comprehensive medical, dental, vision and life insurance benefits
Wellness perks
Paid parental leave
Unlimited Paid Time Off
Learning and Development resources
Flexible working hours
MoneyLion is committed to equal employment opportunities for all employees. Inside our company, every decision we make regarding our employees is based on merit, competence, and performance, completely free of discrimination. We are committed to building a team that represents a variety of backgrounds, perspectives, and skills. Within that team, no one will feel more "other" than anyone else. We realize the full promise of diversity and want you to bring your whole self to work every single day.