Email Deliverability Manager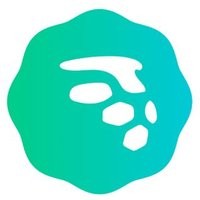 MoneyLion
Administration
New York, NY, USA
Posted on Thursday, May 11, 2023
About the Role
We are searching for an Email Deliverability Manager that takes ownership of the fast and accurate execution of our lifecycle campaigns, including but not limited to email, text, in-app, and push communications.
The Email Deliverability Manager is an expert when it comes to list and ESP management (including iterable and ongage), IP warming, IP health, including SPAM prevention and management, multiple domain management, complex variable data campaign set up, including A/B and multivariate testing.
You will help us with the successful execution of existing and new comms to MoneyLion's own retention database via iterable as well as with a brand-new project that entails remarketing efforts for third-party financial solutions providers via ongage. Join us during this exciting stage and leave your mark when it comes to best-in-class campaign execution and deliverability.
Key Responsibilities
Strategy:
Analyze existing campaigns in regards to deliverability and conversion success to then develop an action plan to address potential inboxing issues for certain email providers, including SPAM prevention.

Develop a plan to move existing campaigns from ongage to iterable with the least friction possible.

Develop and build the foundation that allows us to execute highly customized campaigns based on provider information, lead origination, consumer lifecycle stage and the actions we want them to take next.

Develop in collaboration with Copywriters, PMMs, brand, and legal a copy, image and content library we can easily pull from to execute faster and more streamlined communications.
Execution:
Proactively partner with cross-functional teams (copy, design, analytics, operations) to execute marketing campaigns and analyze program/campaign effectiveness.

Administer, optimize, and manage our ESPs (iterable and ongage), including streamlining and monitoring existing flows, data integrity, hygiene, IP health and performance.

Depending on the creative either use existing templates or code emails from scratch, test, receive approval from relevant parties, and deploy campaigns on time.

Design, build, and execute comprehensive lead flow processes for lifecycle marketing campaigns, lead nurture programs, survey forms, and emails.

Create and manage campaign calendars for all branded lifecycle marketing efforts.

Keep track of and share marketing channel (software) enhancements and best practices to help drive new creative strategies and ideas.

Be our ESP liaison.

Develop, execute, measure, and report on ongoing A/B testing strategy to drive engagement, conversions, and loyalty.
Reporting:
Generate, distribute, and present reports to track campaign results on a channel level, incl. weekly biz reviews.
What success looks like:
By the end of day 30 you have become an iterable and ongage MoneyLion specific expert and execute emails, pushes, texts and in-app comms on your own.

By the end of day 60 you have established solid reports that help us understand domain health on a segment and email provider level, as well as action items on how to improve our deliverability.

By the end of day 90 you have developed a plan on how to move all campaigns we currently run through ongage over to iterable, including deciding for a text message send tool.
About You
At least 5-7 years of experience as an Email Marketing

Expert in HTML development

Experienced in iterable and ongage

Experienced in postmaster tools, everest etc.

Experienced in IP warming and IP health

Experienced in variable data development (use of variable copy and content blocks)

Strong analytical skills

Highly detail oriented

Excellent communication skills

Proactive, able to work independently and prioritize effectively

Plus: financial industry background
The annual base salary for the Email Deliverability Manager is expected to be between $100,000 to $120,000. Base salary is one component of MoneyLion's total compensation package, which includes, 401(k) match, multiple health insurance options, disability coverage, life insurance, and unlimited paid time off for salaried positions. Actual salaries will vary based on a candidate's qualifications, experience, skills, and competencies related to the role.
What We Value
We value growth-minded and collaborative people with high learning agility who embody our core values of teamwork, customer-first and innovation. Every member of the MoneyLion Pride is passionate about fintech and ready to give 100% in helping us achieve our mission.
Working At MoneyLion
At MoneyLion, we want you to be well and thrive. Our generous benefits package includes:
Competitive salary packages
Comprehensive medical, dental, vision and life insurance benefits
Wellness perks
Paid parental leave
Unlimited Paid Time Off
Learning and Development resources
Flexible working hours
MoneyLion is committed to equal employment opportunities for all employees. Inside our company, every decision we make regarding our employees is based on merit, competence, and performance, completely free of discrimination. We are committed to building a team that represents a variety of backgrounds, perspectives, and skills. Within that team, no one will feel more "other" than anyone else. We realize the full promise of diversity and want you to bring your whole self to work every single day.