Policy & Proposals Manager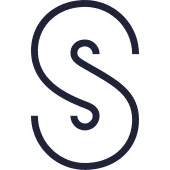 Superpedestrian
Lisbon, Portugal
Posted on Tuesday, November 22, 2022
Superpedestrian is engineering the future of micromobility. The Superpedestrian team is composed of some of the most talented operations specialists, policy managers, designers and engineers, all focused on transforming the future urban mobility. Our scooters, called LINK, were designed to prioritize safety from the inside out, and our Superpedestrian team is dedicated to building meaningful local and city partnerships across the world. Join us!
Superpedestrian is seeking a
Policy & Proposals Manager
to support city proposal development and market engagement for Superpedestrian's growing micromobility business in Portugal. The candidate will work on upcoming Lisbon tenders, creating compelling strategic proposals and engaging in cross-functional work to translate Superpedestrian's technology and vision into written submissions. You will make a decisive contribution to the success of our company by helping to develop our content strategy - by placing the right strategic messages in the city proposals.
The Policy & Proposals Manager (Portugal) will also be responsible for executing a local stakeholder outreach program in close collaboration with the regional operations, policy, and marketing teams. This will include building out in-market community initiatives, including local business/nonprofit/campus partnerships, field marketing events, safe riding activities, and more.
What you'll do
This is a fast-moving sector, and we are right at the forefront of technological innovation. As a Policy Manager, you'll work closely with our Policy & Business Development Director, Southern Europe and Head of Proposals across a wide range of projects and countries. You will make a decisive contribution to the success of our company by helping to develop our content strategy - by placing the right strategic messages in the city proposals.
Represent Superpedestrian at the local level, and promote Superpedestrian's brand and reputation in Portugal.
Build and/or strengthen relationships with the city officials of key Portuguese cities and other key local stakeholders to maintain Superpedestrian's long-term operations.
Support the creation of an effective strategy to win the Lisbon tender and challenge them in partnership with various internal stakeholders and business development managers.
Collaborate cross-functionally to ensure that Superpedestrian fulfils all the cities' obligations and that the company remains responsive to local concerns as they emerge.
Secure local partnerships to enhance city relationships, advocate for shared mobility programs, and winning applications.
Develop strategy and presentations in partnership with Operations, Policy, and Marketing teams for meetings with city administrators and other stakeholders.
Responsible for the end-to-end tender process (tender, bid, Request for Proposals, etc.), from the pre-tender stage to in-life tender management and submission.
Set out the process/planning for tenders in such a way that it allows the necessary strategy/win theme conversations to take place so that the required stakeholders review them.
Support content development and audit the contributions to deliver a complete and winning response.
What you'll bring
Bachelor's degree or higher.
Four+ years of experience in tech, transport, urban planning, or policy fields, but we will consider candidates with experience in other fields if they meet our other requirements. Bid management, proposal writing, or sales experience is desirable.
Great collaborator with exceptional communication and interpersonal skills.
Outstanding oral and written communication skills, including the ability to present to different audiences.
Outgoing and a relationship-builder who has experience in partnership and stakeholder management, analytically and strategically skilled with an execution mindset.
Solid previous experience in managing projects from start to finish.
A marketing, Sales, Communications, or Urban planning background will be valuable
.You will be fluent in English and a native Portuguese speaker.
Excellent organizer and project manager.
Ability to work on multiple projects with different objectives simultaneously.
Ability to work independently and within a team.
Work well under pressure, meeting deadlines while remaining supportive and positive.
Available for travel
Superpedestrian actively encourages applicants of all backgrounds. If you think you meet most of the requirements, but not every single point on the job description, please apply! We'd love to have a chat and see if you'd be a great addition to our team.