Scooter Technician I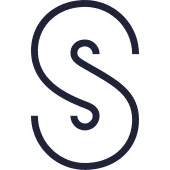 Superpedestrian
Los Angeles, CA, USA
Posted on Wednesday, January 25, 2023
Superpedestrian is engineering the future of micromobility. The Superpedestrian team is composed of some of the most talented operations specialists, policy managers, designers and engineers, all focused on transforming the future urban mobility. Our scooters, called LINK, were designed to prioritize safety from the inside out, and our Superpedestrian team is dedicated to building meaningful local and city partnerships across the world. Join us!
We're looking to hire a professional scooter mechanic with a passion for growing the riding community to repair and deploy our scooters. The scooter mechanic will ensure that all the scooters are in good operating condition, and safe for riders.
What you'll do:
Assist in the assembly, quality control, and deployment of scooters as they're built
Perform routine maintenance and on-demand repairs on all scooters in the fleet
Maintain a sense of ownership over the scooters in the fleet and their condition
Develop efficient and effective work patterns that allow you to handle the volume of scooters as needed
Manage a parts inventory system to ensure that our local operations facility has a supply of needed parts and supplies at all times
Work with the Operations Manager to identify rider trends and behavior
Work with Head Mechanic to communicate up and down steam to identify problems in the market and solutions from HQ
Cross collaborate with internal departments including the engineering team
What you'll bring:
Must be at least 18+ years old
Must be able to lift a 65+ pound scooter 20+ times per shift without assistance
Previous shop experience required, experience as a service manager, lead shop mechanic, or fleet mechanic preferred
Able to follow instructions, respond to management direction, communicate efficiently with managers
Have a positive and professional attitude towards your work
Electronic troubleshooting experience for technical issues
Perks:
Wage range: $20/hr
Full time employees are eligible for employer subsidized health, dental & vision insurance
All employees are eligible to contribute to a 401k retirement plan
Generous time off policy
On the job training with a leadership team that is committed to growth and development of all employees
Full Time opportunities bring amazing Benefits including 3 weeks of PTO, company paid holidays, health insurance options, 401k options, FSA and more. Apply Today!
Superpedestrian actively encourages applicants of all backgrounds. If you think you meet most of the requirements, but not every single point on the job description, please apply! We'd love to have a chat and see if you'd be a great addition to our team.