Associate, Private Client Group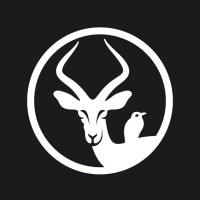 Yieldstreet
New York, NY, USA
Posted on Saturday, April 29, 2023
Yieldstreet is building our Private Client Group (PCG). The PCG team is focused on supporting
high net worth individuals and corporate executives interested in investment opportunities
offered on Yieldstreet. You will manage relationships with existing key clients and engage
potential new members.
You will play a critical role in shaping a Yieldstreet private client's first interactions with the
platform and help drive core growth metrics with a mix of education, relationship building, and
outbound member engagement. You will interact daily with our new sign-ups and investors to
aid them in getting familiar and set up investing on the Yieldstreet platform. You will work
collaboratively with the Investor Relations team and multiple stakeholders including the
Investments, Marketing, and Product teams.
This is an opportunity to be part of a high-growth fintech company striving to put millions of
people on the path towards financial independence. Yieldstreet is creating access to alternative
investment opportunities historically unavailable to most individual investors, and the work you
do will directly impact this and our mission of empowering investors to grow their wealth outside
the stock market by curating private market alternatives from top investment managers, all in
one easy to use platform.
The position is based in our NY office.
What you'll do:
● Generate private client / high net worth leads for Yieldstreet's investment platform
● Deliver investor education to maximize investor understanding of Yieldstreet's
investment thesis and specifics on individual funds and investments
● Develop high value relationships with investor-first oriented education and amazing
client service
● Engage private client leads at YS sponsored events - some travel required
● Support onboarding and account configuration for select clients
What you'll need:
● 3-5 years of business development, investor relations, or customer service within
financial services
● Sales and/or client facing presentation skills
● Meticulous white-glove service experience and demonstrated investor-first orientation
● Ability to prioritize tasks, leads, and outreach based on analysis
● Experience meeting and exceeding metrics driven performance indicators
● Works well under pressure in a dynamic, high growth environment
● Interact and communicate effectively with new prospects, investors, departments and
stakeholders
● Ability to navigate cross functionality and collaborate towards great client outcomes
● Strong interpersonal and relationship building skills, ability to interact with and grow a
highly successful client base via phone, email and in-person, as needed
Bonus points for:
● Experience in alternative investments
● Prior work history in fintech or a fast growing start-up
● Series 65 or Series 7 and 66
About Yieldstreet
Yieldstreet is the leading private market investment platform. We believe that private market alternatives should be a fundamental part of your portfolio. That's why we're unlocking access to make it easier than ever to get started. We partner with top-tier investment managers to provide investors with a wide range of opportunities across real estate, venture capital, private equity, art, short term notes and more. All of our offerings are curated and vetted by our team to help investors diversify away from the stock market with confidence.

Why Yieldstreet?
Join a team of diverse, smart, and friendly people from 8 different countries who speak a total of 17 different languages who are on a mission to make alternative investments a fundamental part of the modern portfolio. Our team is comprised of successful entrepreneurs with combined exits of over $1B. We get social with each other during happy hours, exercise classes and team off sites! We are a hybrid work company giving you the opportunity to connect with your peers in real time with the flexibility to work remotely a few days per week.
What's in it for you:
Competitive compensation packages including equity
Health, dental & vision coverage with FSA/HSA options
Unlimited PTO
401k Match
Learning and Development stipend
Wellness credit
Paid lunch once a week
Commuter benefit
Life insurance
Sabbatical
Summer Fridays
Compensation:
HIRING SALARY RANGE: $90,500 - $120,000 (Actual salary to be determined by the
education, experience, knowledge, skills, and abilities of the applicant, internal equity,
and alignment with market data.) Compensation package also includes bonus and
equity.